Current Information on operations at Vienna Airport
Starting immediately, scheduled flights will again increase, and passengers can find all information on the homepage of Vienna International Airport. Check-in and baggage reclaim are currently carried out for all airlines in Terminal 3, and protective masks are mandatory throughout the terminal area. Passengers have the opportunity to take a Covid 19 test directly at the airport. All information on the current flight situation, travel restrictions, Covid-19 test at the airport and important contact details can be found at https://www.viennaairport.com/currentinformation
Current Information on operations at Vienna Airport
Starting immediately, scheduled flights will again increase, and passengers can find all information on the homepage of Vienna International Airport. Check-in and baggage reclaim are currently carried out for all airlines in Terminal 3, and protective masks are mandatory throughout the terminal area. Passengers have the opportunity to take a Covid 19 test directly at the airport. All information on the current flight situation, travel restrictions, Covid-19 test at the airport and important contact details can be found at https://www.viennaairport.com/currentinformation
Arrival
Departure
Restricted operation at Vienna Airport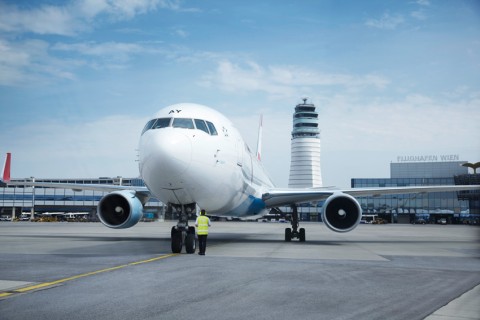 The most important changes and information at the Vienna Airport are available on this site.
Check In
Check-In with every airline is conducted solely in Terminal 3 at the counters 301 to 399.
Your Way to the Airport
City Airport Train is temporarly unavailable. More information on the  CAT Website.
For current informations on the trains of "S-Bahn" and "Railjet" please visit the website of ÖBB.
COVID-19 PCR Test at Vienna Airport
You can get yourself a Covid-19 PCR test at Vienna Airport. More information HERE.
Entry requirements
All informations regarding temporary entry requirements for travellers from abroad can be found on the website of the  Federal Ministry for Climate Action, Environment, Energy, Mobility, Innovation and Technology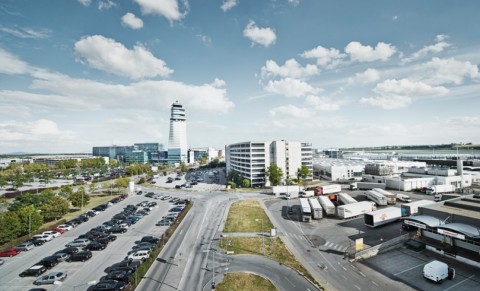 Local Supply at Vienna Airport
Local Supply at Vienna Airport is still available. Currently the follwing grocery shops and other shops for daily supplies are open:
From 1st of July the SKY Lounge Schengen in terminal 3, level 2, is reopened from 5 a.m. to 8 p.m.
The other Lounges, the Lost Property Office, and all other shops and restaurants (not featured on the "open" lists) are currently closed in accordance with currently applicable Austrian laws.
ImportantLinks
All important links for passengers are featured here.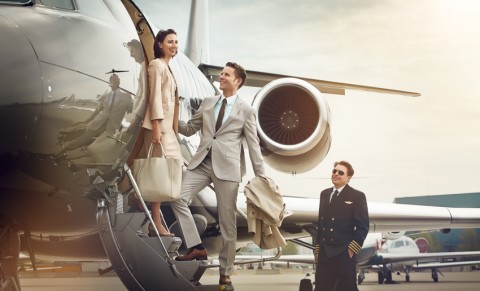 Private Jets - General Aviation Center
The General Aviation Center is still available for flights. By choosing Private Jet Charter Offers you have the possibility to book private flights and get to your destination despite the reduced airline offer. We have an overview of the entire range of offers, so we can choose from all providers. Just ask, our staff will prepare a tailor-made offer for you and will be happy to help you.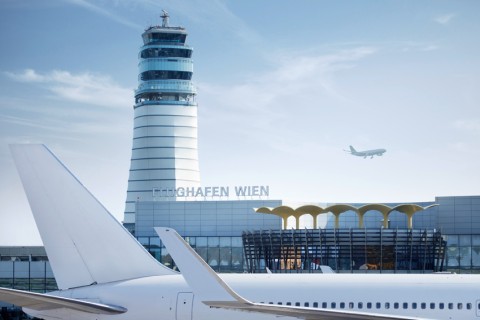 Press Releases & News
May 2020 Traffic Results: 99.4% Decline in the Flughafen Wien Group and 99.3% Decrease at Vienna Airportmore details
Business Trips in the Time of the Coronavirus: Flights on Demand Possible at Any Time – Vienna Airport Will Handle Organisation and COVID-19 Testingmore details
Flughafen Wien Group in Q1/2020: COVID-19 Crisis Strongly Impacts Traffic and Earnings Development – Decline in Passenger Volume (-18.6%), Revenue (-9.0%) and Earnings (-36.6%) April 2020: Passenger decrease of 99.6% in the Flughafen Wien Group and 99.5% at Vienna Airport more details