Hotel / Conferences / Offices
With Vienna AirportCity, Vienna Airport also offers an extensive and high-quality range of services for business travelers and companies. In addition to AirportCity Space, which offers state-of-the-art space for meetings, events and coworking, Vienna Airport is also home to two hotels and flexible office space for all needs.
AirportCity space - meetings, events, coworking
Located in the heart of Vienna AirportCity, AirportCity Space is an event and meeting hub for companies at Vienna Airport.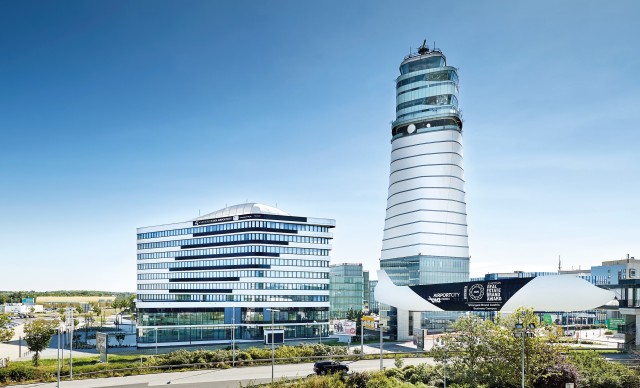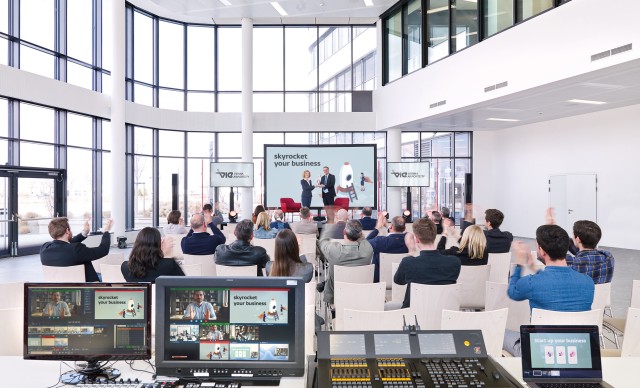 Events and conferences
The AirportCity Space offers event and seminar rooms for up to 650 people. State-of-the-art technology and professional support are guaranteed to make your events at this location a success story.
The AirportCity Space Level²² in Europe's tallest airport tower is also an exclusive event space for special occasions. Surprise your guests with the breathtaking view over the airport grounds and apron.
The AirportCity Space team will be happy to advise you on choosing the right location and an appealing supporting program.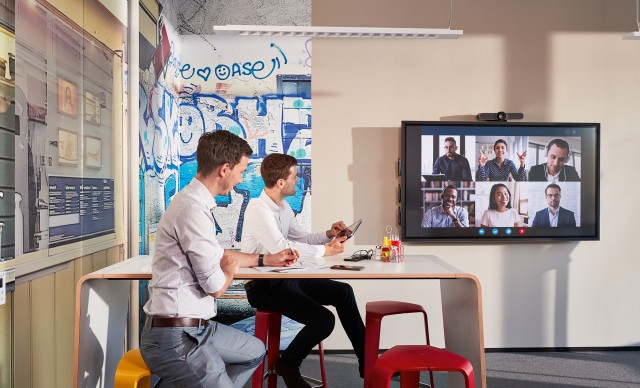 Meeting and workshop rooms
The 18 creative rooms in AirportCity Space with unique design in the charm of Vienna & Lower Austria are the ideal place for meetings or workshops with international participants.
Only a few minutes' walk from the terminal, these offer space for 2 to 56 people and can be optionally equipped with catering or other additional services such as a flipchart, creative case or pinboard according to your wishes.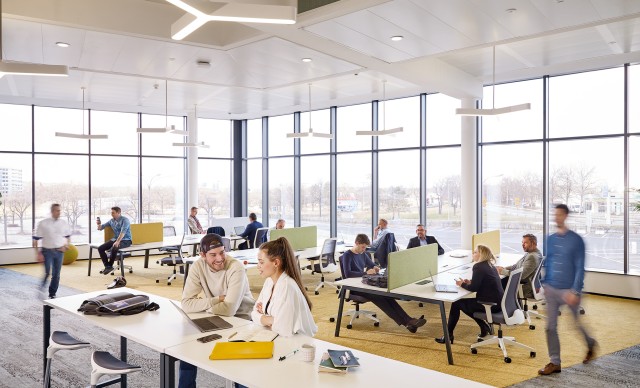 Coworking
In addition to traditional office space, AirportCity Space also offers numerous coworking workstations. Flexible terms are possible: from a half-day to long-term bookings over several months, everything is offered.
Coworking offices are also available for teams that prefer a discreet working atmosphere. These can be rented for a minimum term of 3 months and come with basic office equipment.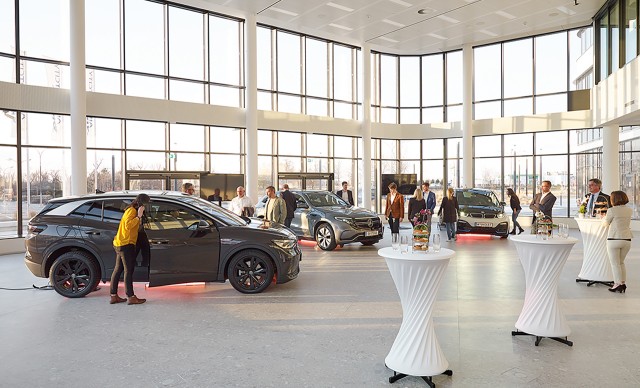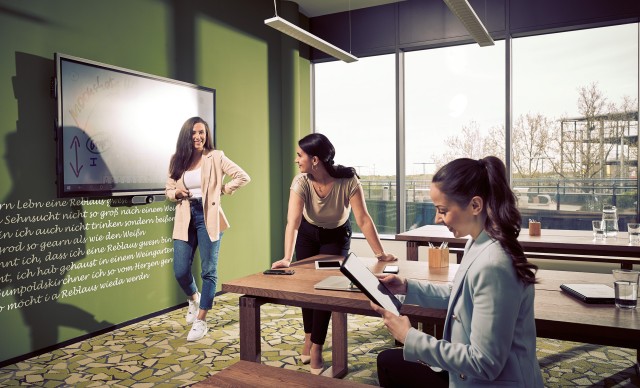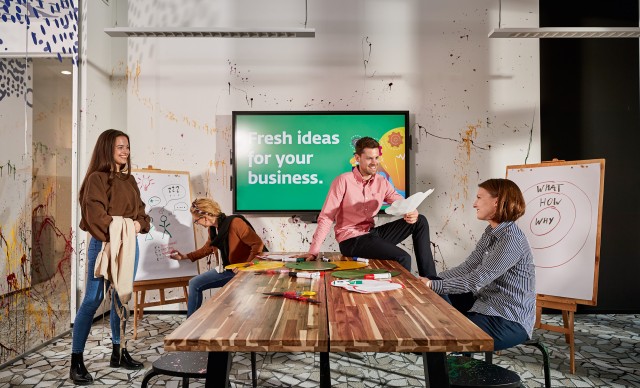 Hotels at Vienna Airport
In the center of Vienna AirportCity, there are two hotels within walking distance, the NH Hotel and the Moxy, with a total of more than 900 rooms. For event and conference guests in the AirportCity space, there are cooperation agreements for discounted overnight stays.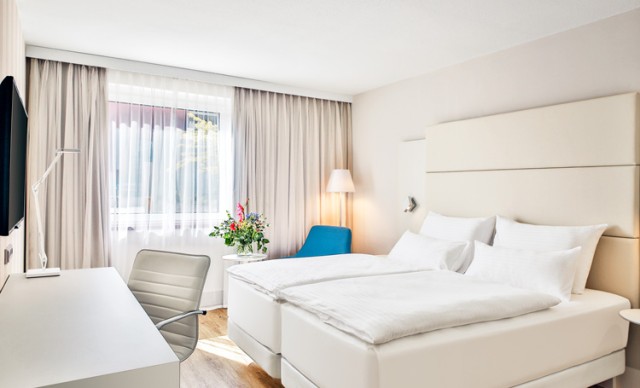 NH Hotel Vienna
The NH Vienna Airport Conference Center offers a stylish, modern and at the same time innovative ambience. The 499 rooms in 4 categories (Standard Classic/ Standard/ Premium Classic/ Premium) are equipped with great attention to detail but also with the latest technologies. All rooms have a safe, direct dial telephone, TV and WLAN. Soundproof windows ensure a quiet stay.
In the attached conference and event center, any kind of event or trade fair can be organized for you, from international conferences to exclusive business meetings in an elegant setting (up to 600 people).
NH Vienna Airport Conference Center
1300 Vienna Airport
Tel: +43-1-70-151- 0
Fax:+43-1-70-151-9571
E-mail: nhviennaairport@nh-hotels.com
Website: www.nh-hotels.com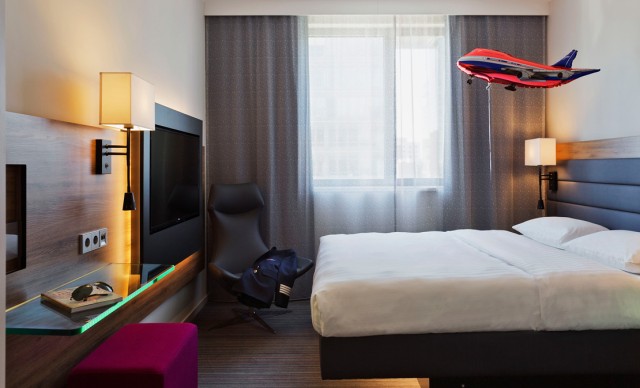 Moxy Vienna Airport
With 405 rooms, Moxy Vienna Airport offers its own version of free-spirited lifestyle at an unbeatable price! Moxy is a hotel with the soul of a boutique hotel. The perfect blend of service and technology with modern style makes Do-It-Yourself a breeze at the Moxy. Our do-it-yourself amenities include round-the-clock snacks and drinks, complimentary use of our computers or fitness center, a bar with a local flair, and extra-fast free Wi-Fi. Just like home, but with a bartender. In addition, a flexible meeting space of 110 m² with state-of-the-art technology is available.
Moxy Vienna Airport
Exit road 4
1300 Vienna Airport
Tel.: +43-1-3763760
E-mail: reservation@moxy-airport.at
Website: https://www.marriott.de/hotels/travel/vieox-moxy-vienna-airport/
Hospitality Desk
Exclusive reception or farewell of passengers!
The Hospitality Desk offers the possibility to greet passengers in the arrival hall of Vienna Airport or to say goodbye to them in Terminal 3 before departure. The Desk is the ideal contact point for greeting, coordinating shuttle services, distributing conference documents, welcome gifts or lounge vouchers.  In any case, you offer your guests an optimal service in Vienna.
Depending on the size of the group, it is possible to provide up to three desks at the same time. Two swivel chairs are included per desk. Branding with the company or event name is possible. The prices for the rental are daily flat rates, whereby we are happy to adapt to your individual requirements with regard to set-up and dismantling times. The provision of the support staff for a desk is carried out by the client. Two temporary permit cards will be issued per hospitality desk to allow access to the baggage claim area to assist guests with their bags.
Contact and Inquiries: services@viennaairport.com
Office space
Flughafen Wien AG has around 60,000 m² of office space available for rent in the medium term. For smaller spaces and immediate leasing, we recommend Regus, which operates a complete floor in the modern Office Park 1.
Regus is the world's leading provider of innovative workplace solutions. Regus products and services range from fully equipped offices from 10 m², professional conference rooms and business lounges to the largest network of video conferencing studios. Regus enables a whole new way of working - whether in the home office, on the road or in the office.
Over 500,000 customers use Regus services every day. Regus is present in 1,000 locations in 76 countries and 450 cities, allowing both individuals and companies to work where, how or when they want.
Please contact Regus via the international hotline +800-1000-6666.