Current Information on operations at Vienna Airport
Check-in and baggage reclaim are currently carried out in Terminal 1 and 3, and protective masks are mandatory in the entire terminal area (as of january 25, ffp2 masks are mandatory). Travelers have the opportunity to take a Covid 19 test directly at the airport. All information on this can be found at https://www.viennaairport.com/coronatest. Persons entering Austria must register online (https://bit.ly/3nFYDVV), with the exception of persons entering from an Annex A state and who have stayed exclusively in an Annex A state or territory (see https://www.viennaairport.com/aktuelles) or in Austria in the past ten days and have proof in the sense of the 3-G rule (vaccinated, tested, recovered). When entering from countries with high incidence rates or with virus mutations, a ten-day quarantine must be taken. Numerous countries have imposed stricter entry regulations for travelers from Austria and in some cases have closed airports to international flights. Travelers can find more information on entry regulations and travel warnings on the website of the Foreign Ministry or by calling the hotline +43 1 90115 4411. All information about the current flight situation, travel restrictions and risk areas, Covid-19 test at the airport and important contact details and links can be found at https://www.viennaairport.com/currentinformation. A completed quarantine form must be presented upon entry into Austria. https://bit.ly/2WxK9fD

Current Information on operations at Vienna Airport
Check-in and baggage reclaim are currently carried out in Terminal 1 and 3, and protective masks are mandatory in the entire terminal area (as of january 25, ffp2 masks are mandatory). Travelers have the opportunity to take a Covid 19 test directly at the airport. All information on this can be found at https://www.viennaairport.com/coronatest. Persons entering Austria must register online (https://bit.ly/3nFYDVV), with the exception of persons entering from an Annex A state and who have stayed exclusively in an Annex A state or territory (see https://www.viennaairport.com/aktuelles) or in Austria in the past ten days and have proof in the sense of the 3-G rule (vaccinated, tested, recovered). When entering from countries with high incidence rates or with virus mutations, a ten-day quarantine must be taken. Numerous countries have imposed stricter entry regulations for travelers from Austria and in some cases have closed airports to international flights. Travelers can find more information on entry regulations and travel warnings on the website of the Foreign Ministry or by calling the hotline +43 1 90115 4411. All information about the current flight situation, travel restrictions and risk areas, Covid-19 test at the airport and important contact details and links can be found at https://www.viennaairport.com/currentinformation. A completed quarantine form must be presented upon entry into Austria. https://bit.ly/2WxK9fD

Arrival
Departure
Restricted operation at Vienna Airport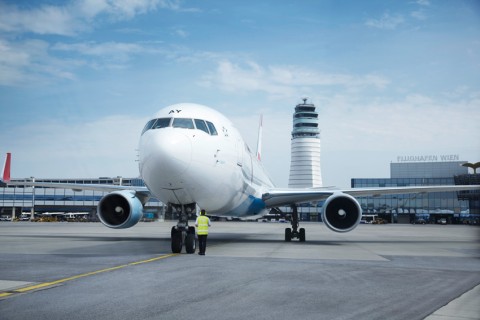 The most important changes and information at the Vienna Airport are available on this site.
Check In
Check-in takes place in Terminals 1 and 3. A list of the check-in counters for all airlines can be found here.
Your Way to the Airport
City Airport Train is temporarly unavailable. More information on the  CAT Website.
For current informations on the trains of "S-Bahn" and "Railjet" please visit the website of ÖBB.
COVID-19 Test at Vienna Airport
You can get yourself a Covid-19 PCR test or rapid antigen test at Vienna Airport. More information HERE.
Entry requirements
All informations regarding temporary entry requirements for travellers from abroad can be found on the website of the  Federal Ministry of Social Affairs, Health, Care and Consumer Protection.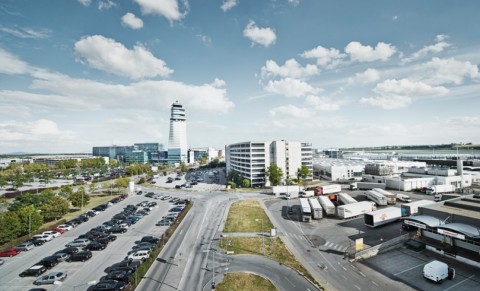 Local Supply at Vienna Airport
Local Supply at Vienna Airport is still available. Currently the follwing grocery shops and other shops for daily supplies are open:
SKY Lounge (Schengen and Non-Schengen) in terminal 3, level 2, is open.
The opening hours are Monday, Tuesday, Wednesday, Friday, Sunday from 5 am to 7 pm, Thursday and Saturday from 5 am to 9.30 pm.
All shops and restaurants at the airport that are not listed as open are closed in accordance with the currently valid regulations.
ImportantLinks
All important links for passengers are featured here.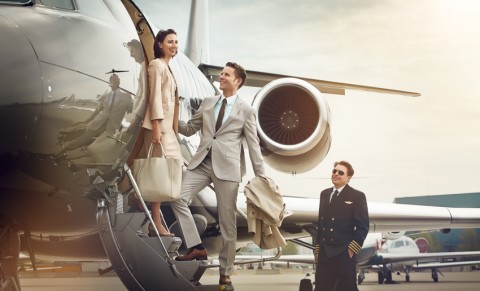 Private Jets - General Aviation Center
The General Aviation Center is still available for flights. By choosing Private Jet Charter Offers you have the possibility to book private flights and get to your destination despite the reduced airline offer. We have an overview of the entire range of offers, so we can choose from all providers. Just ask, our staff will prepare a tailor-made offer for you and will be happy to help you.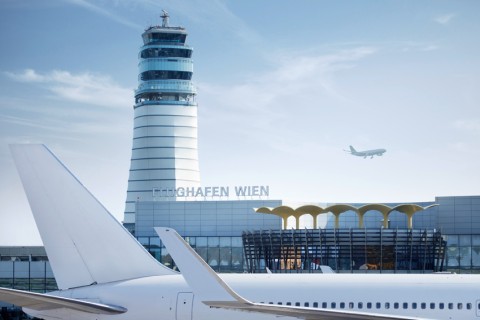 Press Releases & News
Vienna Airport's Innovation Hub is Growing: New Startup Investor and Plug and Play's Two-Year Record of Success more details
May 2021 Traffic Results: Ongoing strong decline in passenger numbers at Vienna Airport – 479,198 Passengers in the Flughafen Wien Group and 399,518 at Vienna Airport – 86.1% fewer passengers in Vienna compared to the pre-crisis month of May 2019more details
World Famous Celebrity Chef Lands at Vienna Airport: Wolfgang Puck Opens His First Austrian Restaurant in the Arrival Hall of Terminal 3more details