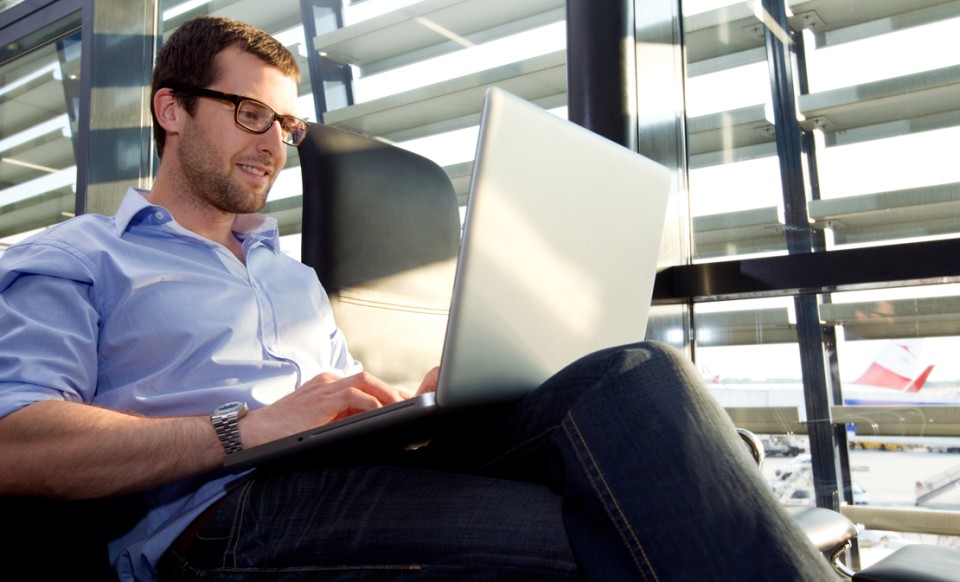 Mobility and global information transfer via the Internet require the availability of wireless LAN and power. Nowhere is this more important than at an airport. For this reason, Vienna Airport offers its passengers free wireless Internet access in all areas, such as catering establishments. The prerequisite for this is a notebook tablet or smartphone equipped with a WiFi-compatible wireless LAN card. No special configuration of your device is required to use the service.
In times of high work mobility, airports are also often a second workplace. At Vienna International Airport, business travelers in particular are given the opportunity to pursue their daily business with functional solutions. In the area of Gates F and G, there are specially equipped work areas that offer a power socket as well as a storage space for the laptop.
In the area of Gates B and C, the seating is equipped with integrated power outlets and USB charging ports to ensure an appropriate power supply during the stay.
But all other areas of the airport also have free power outlets for charging mobile devices.