Online parking reservation recommended
Especially in the peak season (summer vacations) we recommend online reservation due to the limited capacity especially on parking lot C. This is the only way we can guarantee your parking space.
Vienna Airport is perfectly connected in terms of transport with the A4 and S1. At the airport you benefit from a variety of parking facilities for a convenient accommodation of your vehicle.
Departure ramp:
The 10 minutes free parking time can be used per vehicle (license plate) 1x per day. From the second entry, the fee of EUR 2.50 per 15 minutes is due immediately.
Advantages of traveling by car:
Fast
Without changing trains, waiting times or delays, you can get to Vienna Airport quickly and easily with your own car.
Simple
Thanks to our parking guidance system and the staff at the parking info point, we guarantee that your parking transaction will be easy.
Convenient
The parking garages with direct connection to the terminal guarantee short walking distances and simplify luggage transport.
Our parking services & extras:
Vienna Airport offers additional services that make your trip even easier and more convenient than it already was.
Easy Parking

Too late? Too much luggage? Simply drop off your car directly at the terminal. Our staff will park the car for you in the parking garage. When you return, the key will be handed to you at the parking control center.
Kingsize Parken

Who hasn't experienced this? Cars are getting bigger and wider and the space in the parking garage is getting tighter. We have changed that and offer exclusive king-size parking spaces with significantly more space in parking garage 4 on level 1.
Accessible parking

For passengers with special needs, a special assistance service is available around the clock at Vienna Airport.
If you have any questions regarding parking arrangements, please call +43-1-7007-22886.
Other services

Charging stations for e-cars, a car cleaning service and a filling station and workshop are available at Vienna International Airport.
Arrival by public transport
If you do not have a car at your disposal, you can benefit from the excellent public transport connections at Vienna International Airport.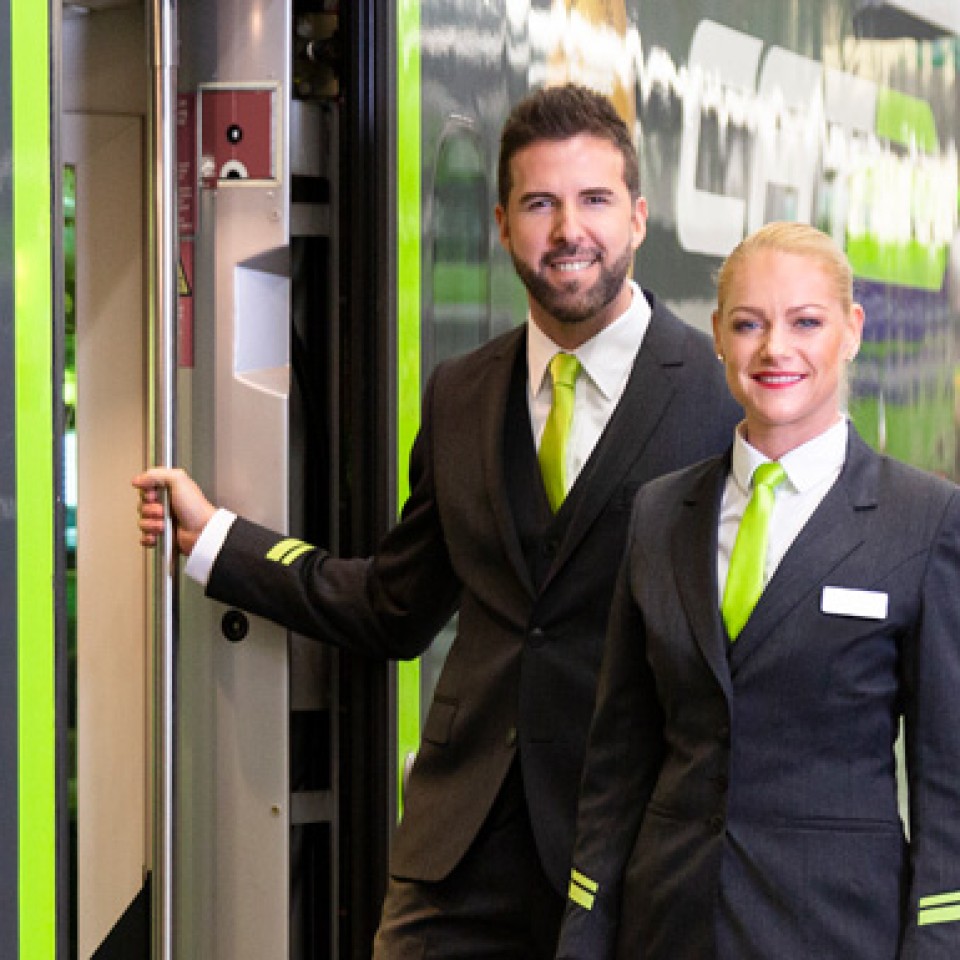 City Airport Train CAT
The fastest connection from the airport directly to the city center - to and from Wien-Mitte non-stop in 16 minutes!
Tickets for the City Airport Train can be purchased online or directly at the counter in the arrivals hall.
S-Bahn & long distance trains
With the express train from/to Wien-Mitte in 25 min. or with the ÖBB-Railjet to many other destinations throughout Austria.
Bus connections

Various bus lines connect the airport with Vienna several times a day, as well as with cities in Slovakia, the Czech Republic and Hungary.
Individual transport
As an alternative to public transport, various individual travel options are available.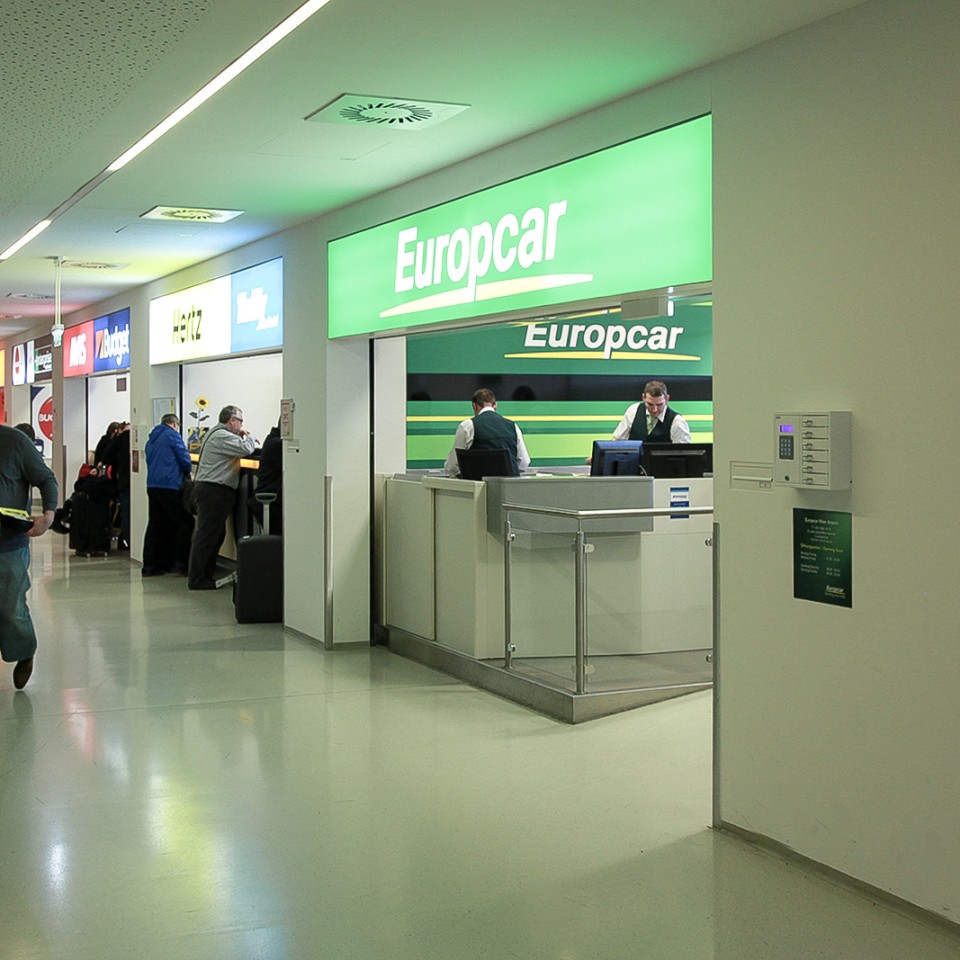 Car Rental - Car Rental Center
Ensure maximum independence for your trip. By renting a car, your mobility is unrestricted.
For a complete list of car rental companies at Vienna Airport, please visit our information page.
Cabs & Limousines

Use cabs & limousines and tailor your travels to your needs. This is another way to reach your destination in Vienna.
Carsharing

Mobile, spontaneous, efficient, and all that without your own car. The car sharing offer at the airport for your individual arrival and departure.
Airport bike route
The Airport Cycle Route connects the municipality of Schwechat with the municipality of Fischamend via Vienna Airport. The link with main routes leads you, among others, to the cycle path of the thermal region, the Danube Cycle Path South and North, the Danube Floodplains National Park and Lake Neusiedl.

Cycling at Vienna Airport
Along the 17 km long bike route, there are attractive bike parking facilities, Nextbike rental bike stations and a well-signposted bike guidance system has been set up.
We wish you a good ride and a safe arrival!