Are you travelling with heavy luggage? You want to give your luggage extra protection? Are you looking for a place to store your luggage? We offer helpful luggage services for relaxed travelling.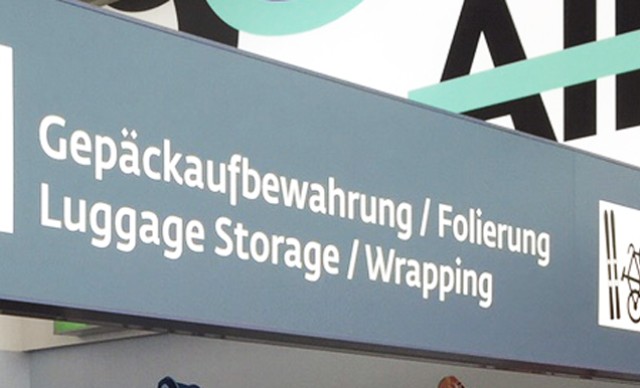 Baggage Storage, Safe & Cloakroom
We oversee your luggage in storage, valuables in the safe and your clothing in a cloakroom while you are travelling or waiting for your flight. Perhaps you fancy a short trip to Vienna? That's more fun without luggage.
Location: Terminal 3
Opening hours: daily, 5:30 a.m. to 11:30 p.m.
Price per piece of hand luggage per calendar day: € 5.00
Price per safe per calendar day: € 6,00
Price per piece of check-in luggage per calendar day: € 10,00
Price per clothing unit (jacket or coat plus shoes, plus scarf plus headgear) per calendar day: € 2
Important: Storage is possible for up to 18 months
Contact
Inform yourself by mail:
services@viennaairport.com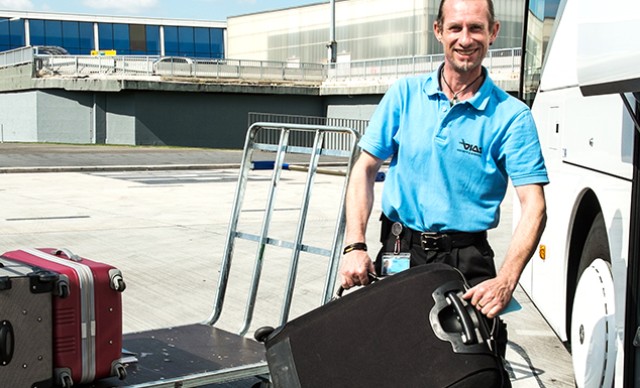 Porterservice
If you don't feel like lugging luggage, just leave it to us. The porter service can help you here.
Porter services can be requested via the following email address, but at least 72 hours before departure:  services@viennaairport.com
Or book directly in our  webshop.
Carrier fee: Flat rate with online booking € 40,- (3 pieces of luggage included), each additional piece of luggage € 3,50
Flat rate without online reservation directly at the Airport Services counter € 50,- (3 pieces of luggage included), each additional piece of luggage € 3,50
 
In order to avoid waiting times at Vienna Airport, we recommend that you make an online reservation in advance.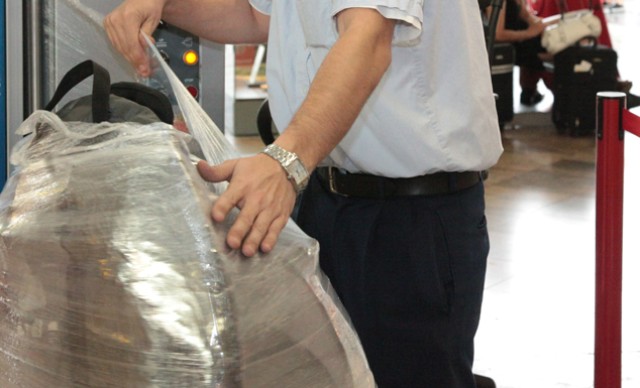 Baggage wrapping
Your luggage will be wrapped with a security film, which protects your luggage against damage, moisture and theft of the contents. This service is available at both baggage corners in Terminal 1 and at the Airport Services counter in Terminal 3 (Departures).
Fee: € 15,00 per piece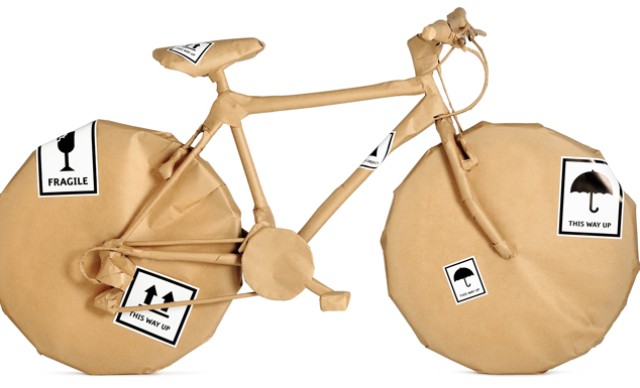 Bicycle box
We offer our own boxes for the safe transport of your bike.
To pack the mountain bike in the box, it may be necessary to adjust the handlebars and remove the pedals. Please bring your own tools for this.
The large baggage counters in Terminal 1 and Terminal 3 are open 24 hours a day, 7 days a week. Reservations are not necessary.
Cost per carton: € 35,00
Baggage trolleys
Self-service luggage trolleys are available in all public areas of Vienna Airport. They can be taken out with 6 coins in 5 different currencies and refunded upon return.
€ 1,-, € 0,50,-, Czk 5,-, HUF 100,-, Sfr 1,-, US-Cent 25,-.
Please reserve - as when shopping in the supermarket - an appropriate coin also for your arrival at Vienna Airport!
Customs deposit
€ 7,00 hand luggage/calendar day,
€ 12,00 check-in luggage/calendar day