TAKE AWAY AT VIENNA AIRPORT
PICNIC ABOVE THE CLOUDS
Hunger can put in a bad mood. In particular, this can be caused by food that you are not enthusiastic about. Those who put together their own travel provisions avoid both of these issues with ease. Therefore, you will find a varied and comprehensive Take Away range at Vienna Airport.

Who hasn't experienced this? Whether it is on a two-hour trip to a city or during a long-haul flight to a dream island: hunger strikes when food is no longer being served. Those who want to avoid this stress can put together a "PICNIC ON BOARD" at Vienna Airport according to their own tastes.
PICNIC ON BOARD
After passing the security checks, you can easily and conveniently pack away food and drinks from any restaurant at Vienna Airport as a Take Away menu – for travel provisions according to your own tastes!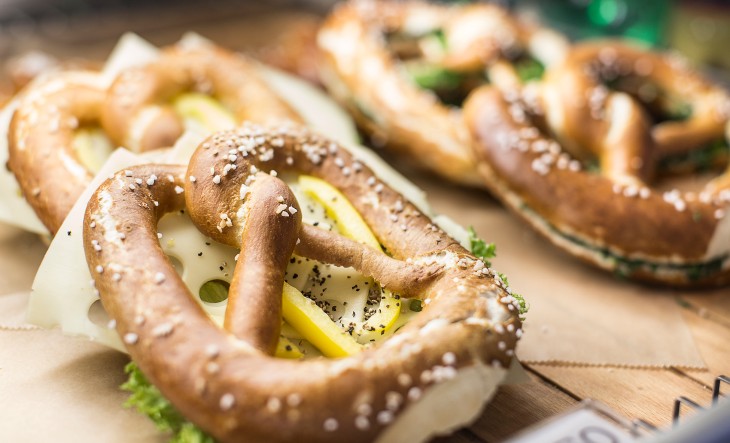 ESSENTIALLY WELL FILLED!
Sandwiches and the like are true Take Away classics and can be easily packed away in hand luggage. However, if this is what you want, be ready to make decisions, because the choice at Vienna Airport is enormous. Especially recommended are the freshly baked Wachauer Weckerln (bread rolls) with juicy roast pork, radish and honey-mustard sauce from Anker (Arrivals Hall). Or pack a croissant filled with ham, eggs and chives at Daily Roast (Gates C). They also offer delicious salmon bagels here for you to take away on your trip. You will find hearty food at Brezel Meister (T3 departures level, Gates D) and Brezelkönig (Gates F), such as savoury filled pretzels or pretzels topped with melted cheese.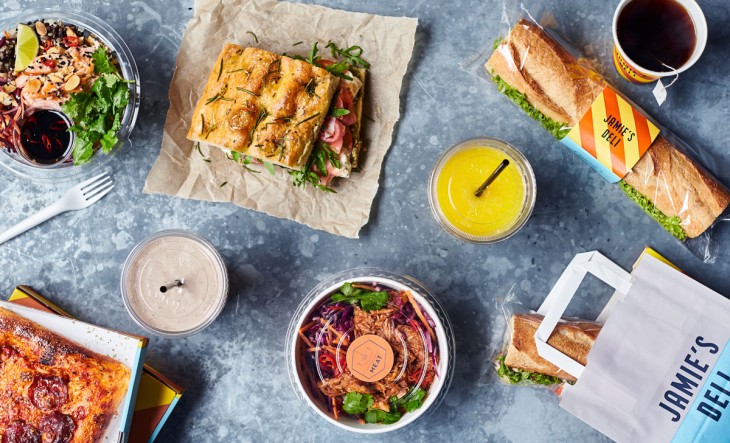 ROLLED AND PACKED
Creatively filled wraps are also offered to take away instead of bread rolls. At Dean & David (Gates F), you can even match them to your holiday destination. Travelling to India? How about the Tandoori chicken filling with fresh mint? Or would you rather travel to Paris with French goat's cheese, grapes and walnuts? Completely independent from the travel destination, but ideal for all those who want to eat healthily: the superfood wrap at Jamie's Deli (Gates F), which is filled to the brim with hummus, spinach and feta.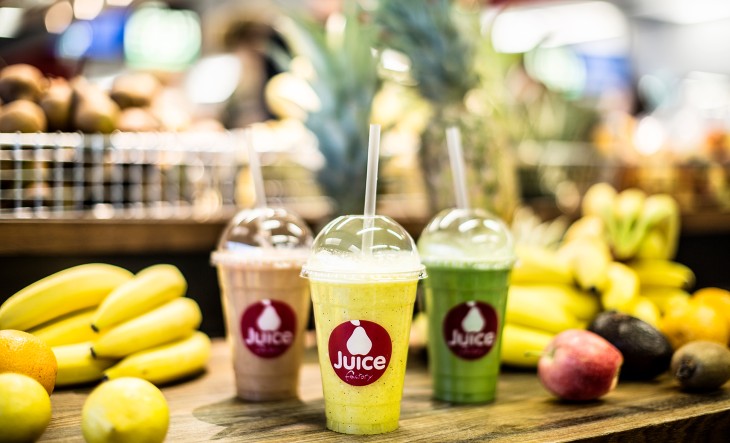 A BOWL OF HEALTH
Vital-Bowls are on trend and they are a good option to pamper the body with important vitamins above the clouds. Beetroot, Caesar salad, leaf spinach with cauliflower – the selection at Henry (Gates C & G) is large and varied. The healthy menu at Dean & David (Gates F) is equally impressive with bowls filled with salmon, avocado and crispy onions or grilled strips of beef and soy-sesame sauce. It's all about fruit at Juice Factory (Gates F), where the Green Bowl with spinach, banana, pineapple and flaxseed provides passengers on long journeys with an extra dose of vitamins.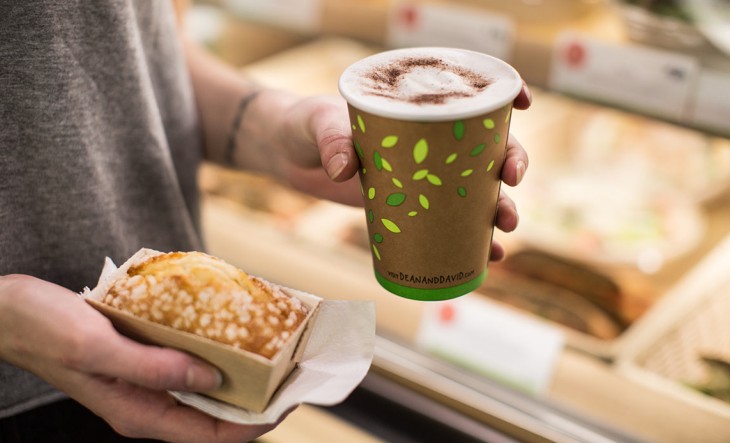 FROM WARM START TO SWEET LANDING
The Leberkäs (meat loaf) creations in the crusty bread rolls from the popular Leberkas-Pepi (Gates F) are served according to your wishes with gherkin, chilli peppers, ketchup or mustard – this simple snack enjoys absolute cult status in Austria. At Henry (Gates C & G), the wonderful paninis – e.g. with chicken, bacon, mozzarella and BBQ sauce – are heated up and made crispy in the authentic 'Italo-Griller'. Or order the superb pulled pork according to the recipe of the international celebrity chef Jamie Oliver at Jamie's Deli (Gates F). But every picnic needs something sweet to finish. Allow yourself to pack away a delicious Apple Strudel at Daily Roast (Gates C) or a Sachertorte from the iconic confectionery Demel (Gates C & G). Furthermore, the fluffy muffins or the freshly baked Briochekipferl (crescent-shaped brioche) from Anker (Arrivals Hall) are also tempting and easy to transport. In this sense, regardless of how you put your menu together, the main issue is that your trip begins and ends according to your own tastes!