SOUVENIRS FROM AUSTRIA
A GIFT FOR A MEMORY TO HOLD ONTO
An extraordinary sight, a unique taste or a breath-taking panorama. How will you remember Austria? Here you can find out about the 'must-see' places of interest on your journey through the country, what people eat in Austria and how to order properly in a Viennese coffee house. Read about Austrian success stories, traditional culinary secrets and where you enjoy them at Vienna Airport. Find the fitting souvenirs for your trip and discover the variety of Austrian brands, products and culinary delights in the shops and restaurants at Vienna Airport.
 
PAY SPECIAL ATTENTION TO THIS NOTE: 
When you see this symbol, there is a special gift waiting for you at the checkout: a unique cotton bag with a beautiful Austria motif, which you will receive exclusively when purchasing marked products. Discover unique souvenirs in the shops at Vienna Airport! 
TO THE SOUVENIRS
GENUINE AUSTRIA
Melange, St Stephen's Cathedral and the Viennese waltz. You should taste, see and hear these and many more things on your trip through Austria.
 
TRADITIONAL CUISINE
Start your culinary journey through Austria: Wiener Schnitzel, Tafelspitz (boiled beef) or Goulash. Don't miss these culinary stops!
 
THE SECRET OF THE TORTE
Everyone's talking about the Sachertorte. Not just in Austria, but throughout the world. Here you can find out what is behind and inside this famous torte.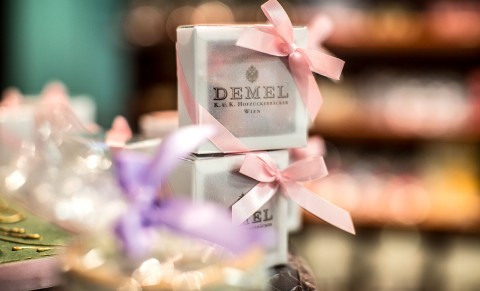 MADE IN AUSTRIA
Discover old craftsmanship, precious jewellers, exquisite luxury labels and a confectionary, which still bakes according to royal imperial tradition. Learn more about Austrian companies which are now known worldwide. Read about the sparkling crystals of Swarovski, the art and history of the inspired jewellery of Freywille, the luxury fashion from Wolford, the iconic wafers from Manner and the delicious tortes from the famous Café Demel.
 
THE GOLDEN KLIMT
A gifted artist and his eventful life. Find out more about the inspirational story of Gustav Klimt, one of Austria's greatest painters.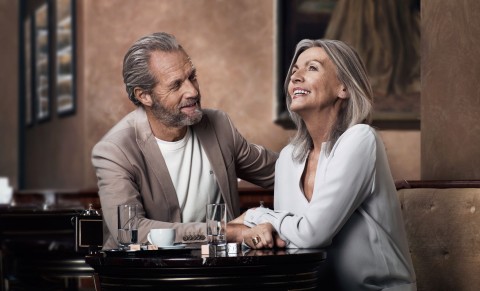 COFFEE GUIDE
"Herr Ober, one Wiener Melange and one Verlängerter!" Do you know the difference and how to order properly In a Viennese coffee house?
 
THE SWEET SIDE OF AUSTRIA
From Apple Strudel to Kaiserschmarren (sugared pancake with raisins). Discover the sweet side of Austria and let these five historical desserts melt in your mouth!