GATES G
DINE AND SHOP
Dine on your way to your departure gate in a delicious restaurant and shop to your heart's content in boutiques, duty-free shops or souvenir shops at Vienna Airport. You will find these restaurants and shops at Gate G.
 
PACK YOUR TRAVEL PROVISIONS
Take your snacks and drinks on board with you. After the security check, all the cafés, restaurants and snack bars at Vienna Airport are more than happy to give you the snacks of your choice in a 
take-away
 bag.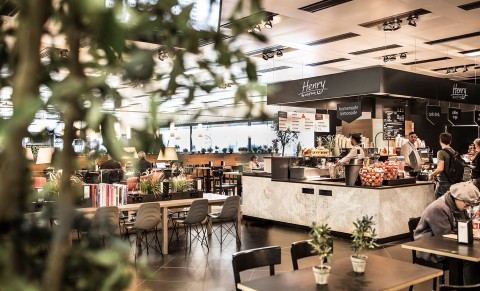 Cafes & Restaurants
A magnificent view awaits you at the Kulinariat restaurant. The world-class panoramic restaurant serves traditional Austrian dishes such as Wiener Schnitzel and Eiernockerln egg dumplings, as well as international classics such as spaghetti bolognese and beef burgers. Or choose from the rich buffet menu at Restaurant Henry. The restaurant offers dishes from around the world – from spicy wok vegetables to fresh pasta.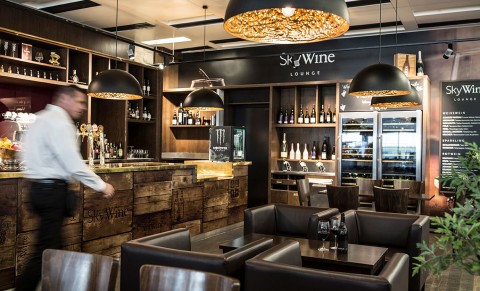 Snacks & Tapas
Experience Viennese coffee-house culture in Café Wien. It not only offers the best coffee from Austrian roasters, it also has delicious sandwiches with the finest ingredients such as salmon and prosciutto. Or enjoy a wonderful glass of wine from Austria to start or end your beautiful holiday. The wine is also excellent paired with fine tapas in the exclusive Sky Wine Lounge.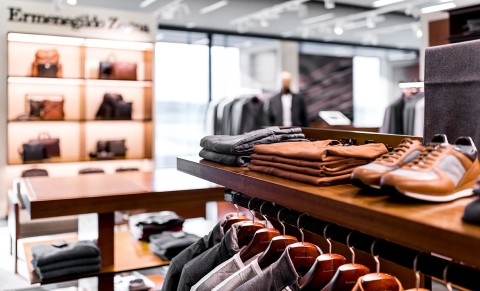 Fashion & Jewellery
The Gate G stands for glint and glamour. Discover numerous luxury boutiques from premium brands like Dolce & Gabbana, Ermenegildo Zegna and  Michael Kors, or discover the finest fur couture by Liska. Is it high time for a new wristwatch? Then visit Watch & Jewelry and find a timelessly elegant model from Tag Heuer, Tissot or Longines that suits you perfectly.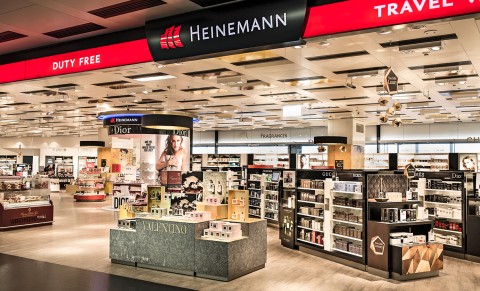 Beauty & Care
Start your holiday right now and treat yourself. Nothing could be easier with the exclusive selection of high-quality beauty and body-care products from the Heinemann Duty Free shops. Discover mascara, lipsticks and powders from the best make-up manufacturers. Find lotions, gels and serums from exclusive top brands, and choose from a wide range of seductive fragrances.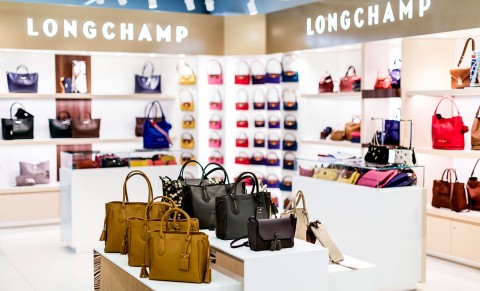 Bags & Cases
Fashion and jewellery, shoes and make-up – You don't have to worry whether all your shopping will fit in your hand luggage. If things get too tight, you can easily pick up a new bag. Picard offers an equally large selection of the finest leather bags. Or pack a new luxury bag – from Michael Kors or Longchamp.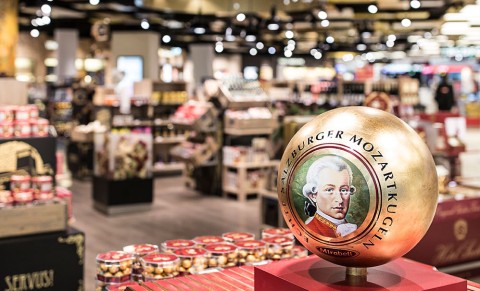 Souvenirs & Gifts
Treat yourself or others with gifts and souvenirs from Austria. Pick up an original Viennese Sachertorte in a practical wooden box or bring back golden Mozartkugel from the Heinemann Duty Free shops as a sweet surprise. T-shirts, fridge magnets, shopping bags, fine delicacies and much more can be found at Senses of Austria.