GATES C
DINE AND SHOP
Dine on your way to your departure gate in a delicious restaurant and shop to your heart's content in boutiques, duty-free shops or souvenir shops at Vienna Airport. You will find these restaurants and shops at Gate C.
 
PACK YOUR TRAVEL PROVISIONS
Take your snacks and drinks on board with you. After the security check, all the cafés, restaurants and snack bars at Vienna Airport are more than happy to give you the snacks of your choice in a 
take-away
 bag.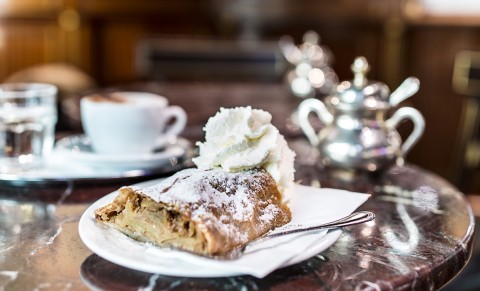 Cafes & Restaurants
Visit the Zugvogel restaurant and dine heartily on delicious classics from Austrian cuisine – such as Wiener Schnitzel and Tafelspitz boiled beef fillet. At Demel you will not only find traditional dishes such as paprika chicken and Schinkenfleckerl ham pasta, but also the finest pastries. And the delicious buffet at Henry offers a constantly changing range of fresh dishes from all over the world.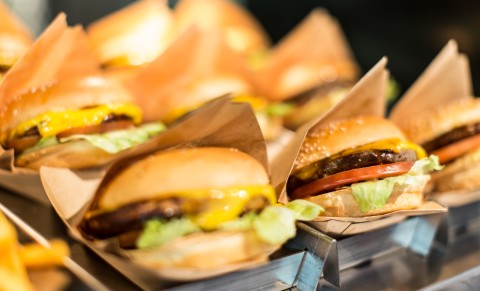 Snacks & Fast Food
Treat yourself to a break in the Daily Roast's cosy atmosphere. They not only offer the best freshly-prepared coffee – from creamy espresso to fine melange. You can also enjoy delicious snacks such as stuffed pitas or sandwiches. There are great dishes for young and old at the Big Daddy American diner. Enjoy juicy burgers and crunchy fries while your kids blow off some steam in the play area.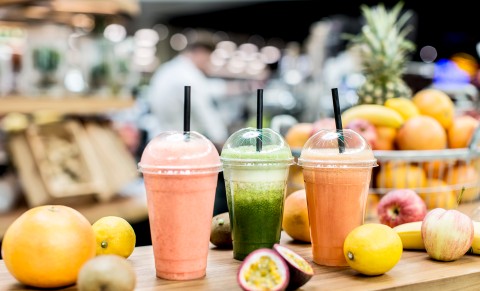 LIGHT & HEALTHY
It's much easier to take-off with more easily digestible food. So be sure to make a stop at  Juice & The Bowl, since natural flavour is of primary importance at this healthy bar. Only the freshest ingredients – from apple to celery – go into their mixers. Add a homemade muesli bar or a juicy avocado brownie to the order and treat yourself to an extra portion of vitamins.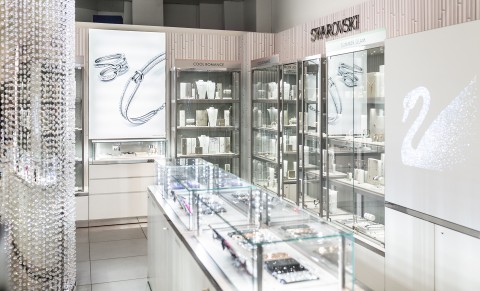 Fashion & Jewellery
What is sparkling so seductively? Swarovski sparkling crystals and Freywille's glowing fire enamel jewellery. Enter the beautiful world of glint and glamour on the way to your departure gate. Discover current fashions – in the Hugo Boss, Salvatore Ferragamo and Wolford luxury boutiques. The finest leather bags are available at Furla and Longchamp.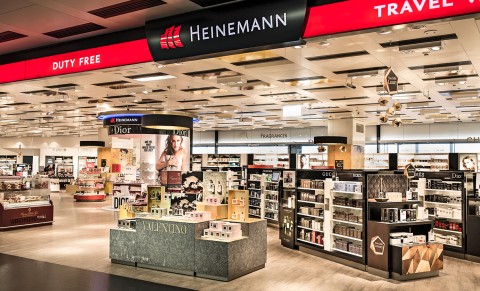 Beauty & Care
Start your holiday right now and treat yourself. Nothing could be easier with the exclusive selection of high-quality beauty and body-care products from the Heinemann Duty Free shops. Discover mascara, lipsticks and powders from the best make-up manufacturers. Find lotions, gels and serums from exclusive top brands, and choose from a wide range of seductive fragrances.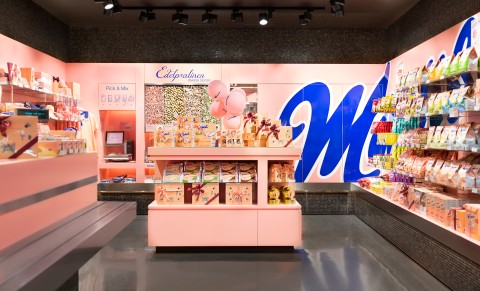 Souvenirs & Gifts
Looking for a wonderful gift for friends or family? Or do you want to treat yourself with a nice souvenir? Then visit Senses of Austria and Flavors of Austria and get inspired by their wide range of creative souvenirs and gifts. Tip: Stop by the Manner shop as well because they have cult Viennese biscuits in XXL packs.