THE BEST CHILDREN'S RESTAURANTS
FOR YOUNG PASSENGERS WITH BIG APPETITES
When children are hungry, things need to move fast. Do not lose any time and go straight to the best children's restaurants at Vienna Airport.
Have you just arrived in Austria, are you waiting for a connecting flight or is your wonderful family holiday coming to an end? In all of these cases, the mood of the entire family often depends on the well-being of the young passengers: Have the children eaten enough and are they well entertained?
In any case, we present the best children's restaurants at Vienna Airport, so that you can enjoy your family holiday from start to finish.
 
PACK YOUR TRAVEL PROVISIONS
Take your snacks and drinks on board with you. After the security check, all the cafés, restaurants and snack bars at Vienna Airport are more than happy to give you the snacks of your choice in a
take-away
bag.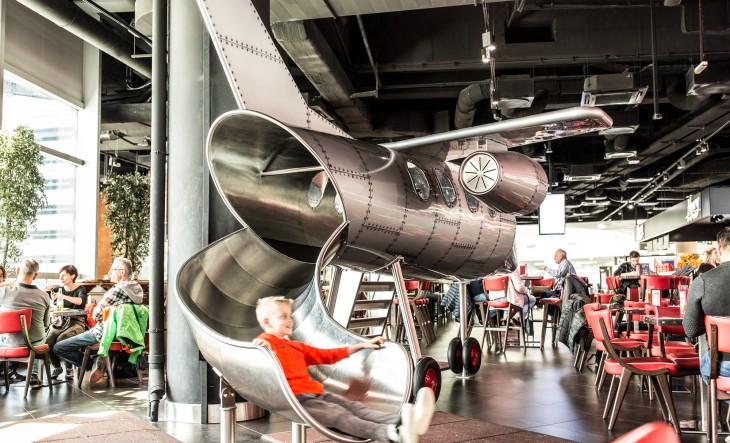 PLAY AREA: FLYING FRIES
Big Daddy combines dining with good spirit. Not only are the pangs of hunger satisfied with burgers, fries and salads to mix yourself. Entertainment is also on the menu in this establishment – as well as a plane in the middle of the open-plan restaurant. Thus, mum and dad can comfortably enjoy a hot burger while their children go on a journey of discovery, board and slide out of the toy plane.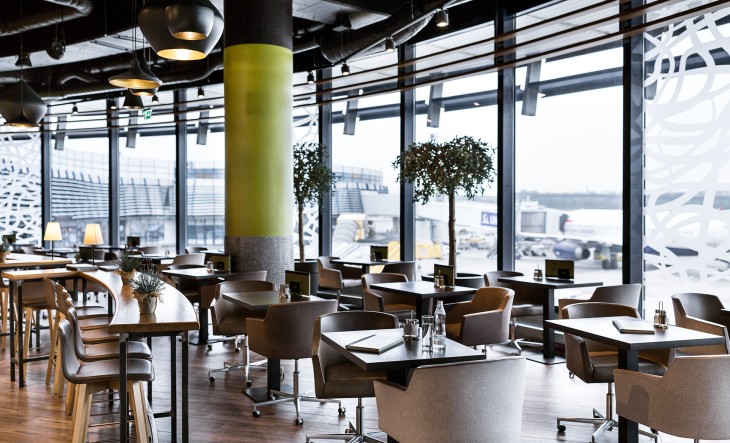 DINE WITH A VIEW
What brings a twinkle to kids' eyes? An exciting view! This awaits travellers in several places – for example, in Restaurant Zugvogel or Jamie's Italian. In this respect, you can observe how the giant aircraft on the imposing apron are made ready for take-off. You can see how the suitcases disappear into the aircraft. And you can be very close when the huge machines roll onto the runway. It's not something you see every day!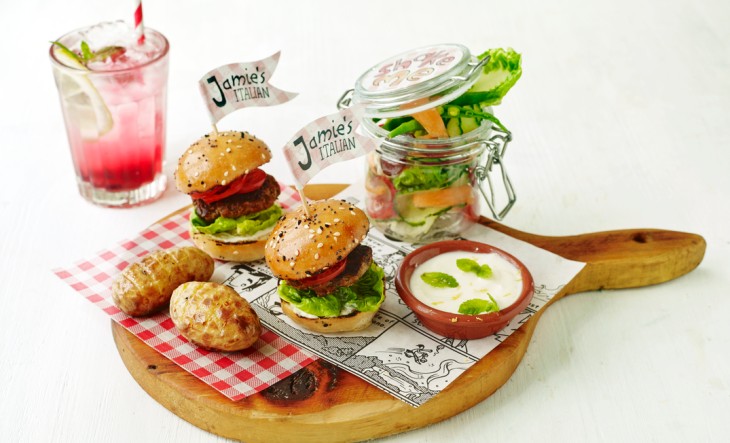 FUNNY CHILDREN MENUS
Younger guests are always very welcome at Caffè Rittaza. This is also clear from the original menu, since they serve Pirate Soup (sliced pancake soup), Pokémon and Hercules Plates (Spaghetti Bolognese and Mini-Wiener Schnitzels) here. Hot tip: In Jamie's Italian, children receive photo glasses, which they can use to click through all of the kids meals such as "Happy Chicken Lollipop" or "Baby Beef Burger", in addition to coloured pencils and colouring pictures.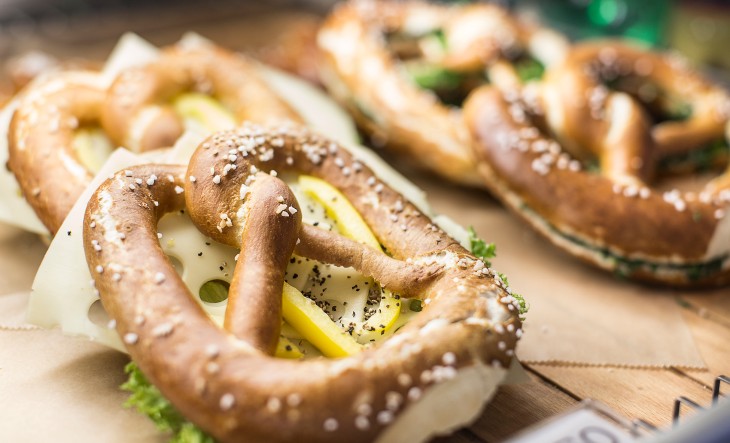 FOR SMALL APPETITES
If you are in a hurry or you are not too hungry, pack a delicious snack. In this case, Jamie's Deli is particularly recommended. The British celebrity chef is known for his "Amore" for Italian cuisine. Therefore, his snacks and sandwiches, which are available as self-service and grab-&-go products, are heavily influenced by Mediterranean cuisine. There are even more uncomplicated snacks for smaller appetites at Daily Roast, Brezelkönig and Brezel Meister.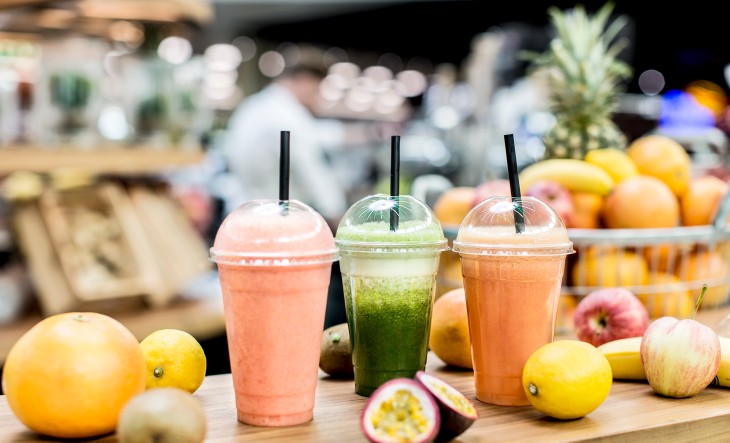 VITAMINS FOR TAKE OFF
An extra dose of vitamins is recommended straight after exhausting trips or before long-haul flights. You can get a healthy kickstart with crisp salads, nutritious snacks and freshly pressed juices from Juicy & The Bowl and Juice Factory at Vienna Airport.