Terminal 1
EAT AND SHOP
Are you flying directly from Terminal 1 on a holiday, to an important business meeting or back home? Irrespective of where you are travelling, you can find out which restaurants and shops await you at Vienna Airport here. Enjoy delicious delicacies, traditional dishes and wonderful desserts. Go shopping in luxury boutiques and exclusive designer shops to your heart's content. Find out more about restaurants and stores in Terminal 1, at Gates C and D at Vienna Airport.
TIP FOR CONNOISSEURS
After passing through the security controls, you can have food and drink simply and conveniently packed up as takeaway dishes with
Picnic on Board
in the restaurants at Vienna Airport – for travel provisions to your taste!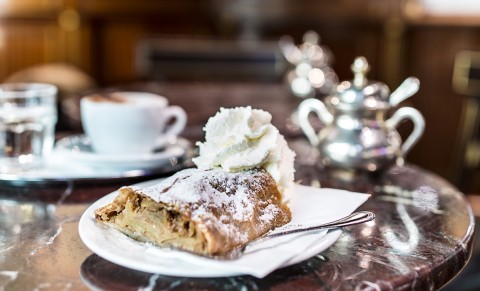 CAFÉS & RESTAURANTS
Be sure to make a short stop at
Zugvogel
or
Johann Strauss
. There you can enjoy delicacies from tender Tafelspitz (boiled beef) to juicy Wiener Schnitzel. And what about dessert? Of course, a visit to iconic confectionery
Demel
, where sweet temptations such as Sachertorte or Kaiserschmarren (sugared pancake with raisins) await you. Or help yourself at the rich
Henry
buffet, which offers a large choice of fresh dishes from all over the world.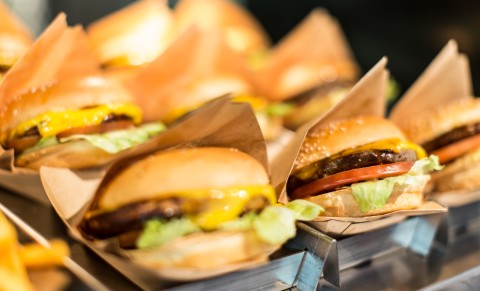 SNACKS & FAST FOOD
Take a little time out in the Daily Roast and enjoy freshly roasted coffee and filled pittas. Fancy a burger and chips? Hot tip: American Diner Big Daddy serves great fast food. Italian snacks can be found at Rustichelli Mangione, which serves Focaccia in various delicious varieties. Or take a fresh pretzel snack from Brezel Meister when passing.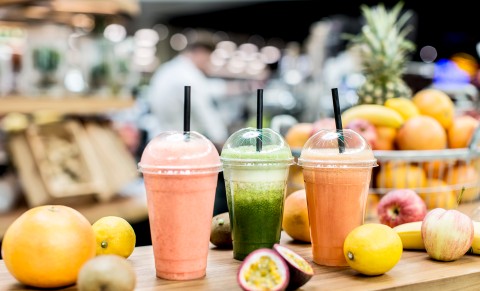 LIGHT & HEALTHY
Take off easier with wholesome food. Be sure to make a short stop at Juicy & The Bowl, because natural flavours are a priority in this healthy bar. Only the freshest ingredients – from apples to celery – go into their mixers. Why not order an additional homemade muesli bar or a succulent avocado brownie and indulge in an extra portion of vitamins.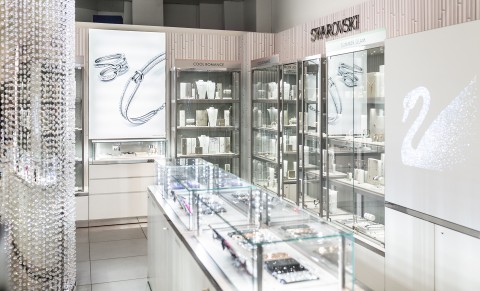 FASHION & JEWELLERY
Jewellery collectors, bag lovers and design fans will get their money's worth in Terminal 1. Visit the sparkling shops of Swarovski and FreyWille for valuable memories and precious jewellery. Men's fashion can be found at Zilli. Women's fashion can be found in the boutiques of Liska and Versace.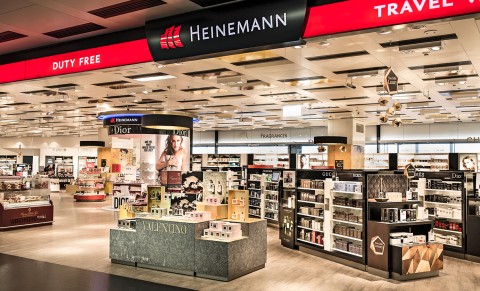 BEAUTY & PFLEGE
Makeup from top brands, popular perfumes and first-class personal care products – discover the variety of high-quality beauty products in the Heinemann Duty Free Shops in Terminal 1. Tip: Are you flying south to the sun, sea and sand? Then don't forget suitable sun protection! Sun cream, oil and spray as well as many other sun protection products can be found at Heinemann Duty Free.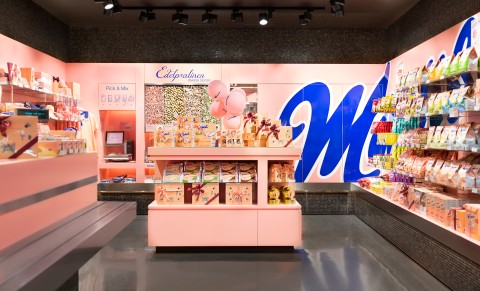 SOUVENIRS & GIFTS
Spend the waiting time before your departure souvenir shopping. Senses of Austria and Flavors of Austria offer regional delicacies, loving gifts and beautiful souvenirs from Austria and much more. The Heinemann Duty Free Shops also sell essentially Austrian originals, such as the Vienna Sachertorte and the popular Mozart balls, and the pink iconic Viennese wafers can be found in the Manner Shop.