Current Information on operations at Vienna Airport
Check-in and baggage reclaim are currently carried out for all airlines in Terminal 3, and protective masks are mandatory in the entire terminal area (as of january 25, ffp2 masks are mandatory). Travelers have the opportunity to take a Covid 19 test directly at the airport. All information on this can be found at https://www.viennaairport.com/coronatest. As of 15 January 2021, persons entering Austria must register online (http://bit.ly/39C9yeC). As of 4/29, flights from India are banned from landing, and flights from South Africa and Brazil are banned until 5/19/2021. Special entry regulations apply to travelers returning to Austria from risk areas. Numerous countries have imposed stricter entry regulations for travelers from Austria (from 30 March 2021, a negative Covid 19 result must be presented on entry into Germany) and in some cases have closed airports to international flights. Travelers can find more information on entry regulations and travel warnings on the website of the Foreign Ministry or by calling the hotline +43 1 90115 4411. All information about the current flight situation, travel restrictions and risk areas, Covid-19 test at the airport and important contact details and links can be found at https://www.viennaairport.com/currentinformation. A completed quarantine form must be presented upon entry into Austria. https://bit.ly/2WxK9fD

Current Information on operations at Vienna Airport
Check-in and baggage reclaim are currently carried out for all airlines in Terminal 3, and protective masks are mandatory in the entire terminal area (as of january 25, ffp2 masks are mandatory). Travelers have the opportunity to take a Covid 19 test directly at the airport. All information on this can be found at https://www.viennaairport.com/coronatest. As of 15 January 2021, persons entering Austria must register online (http://bit.ly/39C9yeC). As of 4/29, flights from India are banned from landing, and flights from South Africa and Brazil are banned until 5/19/2021. Special entry regulations apply to travelers returning to Austria from risk areas. Numerous countries have imposed stricter entry regulations for travelers from Austria (from 30 March 2021, a negative Covid 19 result must be presented on entry into Germany) and in some cases have closed airports to international flights. Travelers can find more information on entry regulations and travel warnings on the website of the Foreign Ministry or by calling the hotline +43 1 90115 4411. All information about the current flight situation, travel restrictions and risk areas, Covid-19 test at the airport and important contact details and links can be found at https://www.viennaairport.com/currentinformation. A completed quarantine form must be presented upon entry into Austria. https://bit.ly/2WxK9fD

Arrival
Departure
Restricted operation at Vienna Airport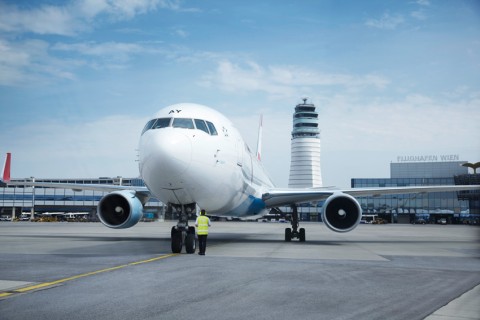 The most important changes and information at the Vienna Airport are available on this site.
Check In
Check-In with every airline is conducted solely in Terminal 3 at the counters 301 to 399.
Your Way to the Airport
City Airport Train is temporarly unavailable. More information on the  CAT Website.
For current informations on the trains of "S-Bahn" and "Railjet" please visit the website of ÖBB.
ENTRY REQUIREMENTS
All informations regarding temporary entry requirements for travellers from abroad can be found on the website of the  Federal Ministry for Climate Action, Environment, Energy, Mobility, Innovation and Technology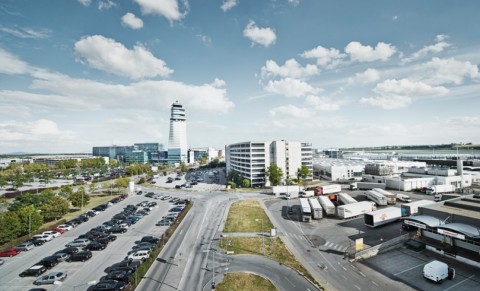 Local Supply at Vienna Airport
Local Supply at Vienna Airport is still available. Currently the follwing grocery shops and other shops for daily supplies are open:
SKY Lounge (Schengen and Non-Schengen) in terminal 3, level 2, is open.
The opening hours are Monday, Tuesday, Wednesday, Friday, Sunday from 5 am to 7 pm, Thursday and Saturday from 5 am to 9.30 pm.
The check-in of all airlines is currently only in Terminal 3, so all other lounges (JET Lounge, AIR Lounge) remain closed.
All shops and restaurants at the airport that are not listed as open are closed in accordance with the currently valid regulations.
ImportantLinks
All important links for passengers are featured here.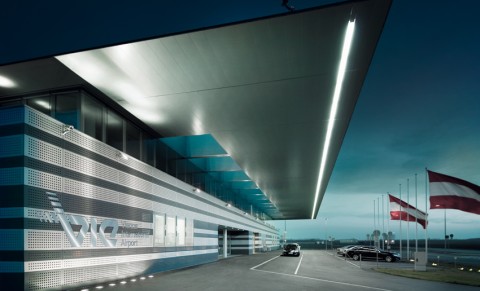 General Aviation Center
The General Aviation Center (GAC) is still fully operational. You can - albeit reduced flight plans of airlines - still book private flights.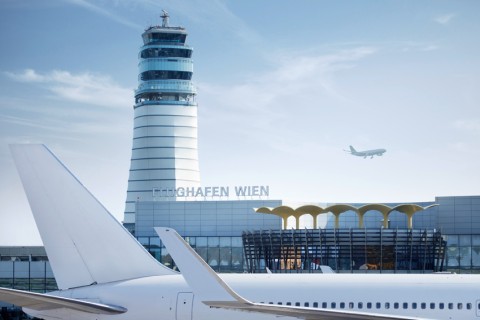 Aktuelle Informationen zum Flughafen Wien
March 2021 Traffic Results: Ongoing strong decline in passenger numbers at Vienna Airport – 249,125 Passengers in the Flughafen Wien Group and 215,637 at Vienna Airport – 73.3% fewer passengers in Vienna compared to the crisis month of March 2020more details
February 2021 Traffic Results: Flughafen Wien AG Reports Ongoing Severe Slump in Passenger Volumes – 188,101 Passengers in the Flughafen Wien Group and 158,786 at Vienna Airport – 92.1% Fewer Passengers in Viennamore details