ALWAYS ON THE BALL: SKY SPORT TV AT VIENNA AIRPORT
Football, golf, tennis and much more. Vienna Airport brings the world of sport into numerous restaurants, cafes and bars with the live programme from Sky. Reduce your waiting times with sports entertainment. So you always stay on the ball!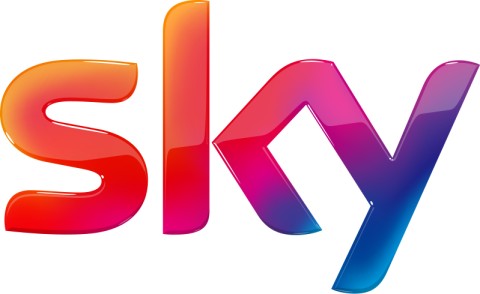 FAMILY HOLIDAY AND FOOTBALL FEVER
A nervous glance at the time shows only a few minutes left until the starting whistle blows. Today is not only the start of your well-earned holiday with your family. Today of all days, the most important game of the year also kicks off. But no need to worry. Flight times, family holidays and football fever can be easily combined at Vienna Airport - with the live sport programme from Sky.
FOOTBALL FOR TRAVELLING FANS
Sporty travellers and travelling fans cheer together at Vienna Airport. You can follow the points, goals and records live extensively in all airport terminals (passenger and non-passenger areas). The TV broadcaster Sky, one of the leading entertainment companies in Austria and Germany, shows the best of football, tennis, golf, ice hockey and many other sports in its comprehensive sports programme.
POINTS, GOALS AND RECORDS
The world of sport at Vienna Airport. Cheer on your football club or favourite sportsperson and inform yourself with Sky Sport HD News.
Experience all the highlights from
Football: UEFA Champions League, German Bundesliga, Austrian Bundesliga

Golf: US Masters, European Tour, US PGA Tour

Ice hockey: EBEL

Handball: DKP Bundesliga

Tennis: ATP World Tour and much more at Vienna Airport
WAITING TIME – MAKE IT SPORTY!
Waiting times can fly by for family holidaymakers and business travellers with live sport highlights and the most important news from Sky. Join in the excitement - during extra time or a tie-break - and fittingly enjoy a cooling, nerve-calming, fresh draught beer and a rustic meal: from the tasty craft beer (Daily Roast) to the juicy burger (Big Daddy), and from the heartily filled pretzel (Brezel Meister) to the freshly baked schnitzel (Kulinariat, Caffè Ritazza).
NERVE-CALMING AND POWER FOOD
Enjoy sports entertainment and food to suit your own taste in these restaurants at Vienna Airport:
ALTERNATIVE PROGRAMME FOR NON-SPORTS FANS
Not into sport? If you are completely uninterested in the world of the offside rule, powerplay and handicap, leave the playing field to your sports-mad travel companions and embark on a voyage of discovery at Vienna Airport. You can also enjoy your first holiday meal in peace here without Mexican waves and cheering, take a time-out from sport with your children at the Family Fun Gate or purchase last-minute souvenirs for your loved-ones at home.