Easy Parking
Valet parking service at Vienna Airport
In combination with car park 4 or parking lot C 
Vehicle drop-off directly at the beginning of Terminal 3 on your left hand side. You can park your car in the specially marked Easy Parking Zone.  

Your vehicle will be parked in the VIP zone in car park 4 or in a reserved sector on parking lot C.

Key pick-up 24h at car park register 4

Opening hours Terminal 3: Mon. - Fri. from 5:00 a.m. to 7:00 p.m. (Except holidays)
Online booking: Mon. - Fri. from 5:00 a.m. to 6:45 p.m. (Except holidays)

Price: €19 (plus parking fee P4/PC)
DETAILS:
From now on you can start your travels faster and more easily with the new Easy Parking premium parking service.
Take the direct route to departure terminal T3. An Airport Vienna staff member will take your vehicle there and park it in car park 4 or parking lot C. You can proceed directly to check-in and not worry about a thing.
Key pick-up can be made directly after arrival at the register at car park 4.
The service costs a one-time fee of €19 (plus parking fee). You can make a booking in advance on our online platform. Last-minute decision-makers can also easily use Easy Parking on site.
Vehicle drop-off is possible Monday to Friday from 5:00 a.m. to 7:00 p.m. (except holidays). 
Vienna Airport guarantees all Easy Parking users quick vehicle pick-up and delivery in keeping with the motto "We park, you fly!" 

Easy Parking: Terms and Conditions (Online)
Easy Parking: Terms and Conditions (Turn-Up)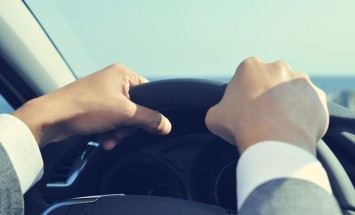 Boarding begins in 10 minutes and you are just now at the motorway exit. Hopefully you will find a parking space quickly because the walk to the terminal also takes up valuable time ... Just drive your vehicle directly to check-in and don't worry about a thing!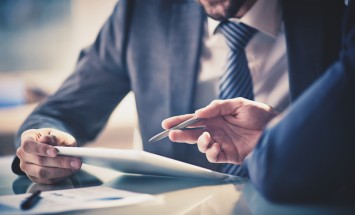 Isn't your management board meeting on Monday mornings in Frankfurt already stressful enough? The traffic jam on the A4 at 7:30 a.m. costs you time and also wears on your nerves. The only thing that's missing is rain so your elegant business outfit gets wet... Just drive your vehicle directly to check-in and don't worry about a thing!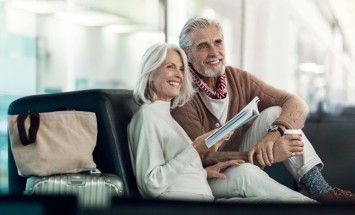 The annual bus trips to Mariazell or to Salzkammergut are beautiful, but in your well-deserved retirement wouldn't you also like to take a trip to the Caribbean or Australia? If only you didn't have to drag your luggage and walk to the departure terminal – which can be a pain on injured knees or worn discs ... Just drive your vehicle directly to check-in and don't worry about a thing!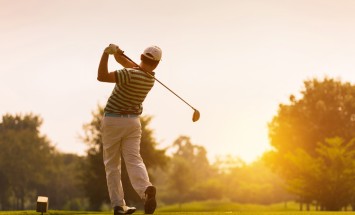 Don't you want to pack your autumn coat just in case it gets a bit cooler in the evening on the Adriatic? Do you play golf best with your own clubs or feel more comfortable diving in your own suit? Just unloading and transporting a lot of luggage can quickly sour anticipation of your holiday ... Just drive your vehicle directly to check-in and don't worry about a thing!

ONLINE BOOKING
Various car parks are available at Vienna Airport. The terminals can be reached from most of the car parks by means of covered walkways. From short-term parking next to the terminal to multi-storey car parks and parking areas nearby, options are available for all durations.

Passengers can determine the most favourable tariff in advance using the car park comparison. After entering the desired duration, all of the parking options and rates are listed, giving passengers a clear idea of the available parking, their location in relation to the terminal building, and the costs involved. Payment can be made by credit card.

After booking a parking space, customers will receive a confirmation e-mail, which can be printed out and also used with a mobile phone. It contains a QR code, which is scanned at the entrance to the car park. A parking ticket is issued and is used to open the barrier when leaving the car park. If the booked time is exceeded, the excess can be paid on the spot.

Special Offers
King Size Parking
At the Vienna Airport you can park like a royal now:  We recently opened a premium parking deck in our multi storey car park 4 on level 1 consisting of parking spaces with a width of 3.5m for convenient alighting and unloading, power LED ceiling lights for enhanced security and short walking distance to the Terminal for your quick check-in. 
www.viennaairport.com/kingsize
Low cost parking for frequent flyers
Vienna Airport offers attractive low-cost packages for travel agencies, corporate travel departments and frequent flyers. Detailed information on the individual products and order forms can be found at  http://www.viennaairport.com/businessparking
Executive Card
The Vienna Airport Executive Card is an attractive option for frequent flyers. Apart from unlimited parking in specially designated areas it has other benefits such as the use of the fast lane during the security check, access to the airport lounges as well as priority access to the security control at the Vienna Airport Executive entrance in Terminal 3.
Further information at  www.viennaairport.com/en/executivecard
Time Cards
Time cards are a cashless alternative for parking at Vienna Airport, allowing vehicles to park in multi-storey car parks 3 and 4 and in car park C at reduced rates. They can be purchased by means of the order form or directly at multi-storey car park 4. The minimum order for time cards is 10 cards per category, available for 4, 8 and 15 days.
Further information at  www.viennaairport.com/parkingcredittickets