THE BEST CHILDREN'S RESTAURANTS
FOR YOUNG PASSENGERS WITH BIG APPETITES
When children are hungry, things need to move fast. Do not lose any time and go straight to the best children's restaurants at Vienna Airport.
Have you just arrived in Austria, are you waiting for a connecting flight or is your wonderful family holiday coming to an end? In all of these cases, the mood of the entire family often depends on the well-being of the young passengers: Have the children eaten enough and are they well entertained?
In any case, we present the best children's restaurants at Vienna Airport, so that you can enjoy your family holiday from start to finish.
 
Would you like something sweet to say goodbye?
Read more about the best desserts from Austria, which can all be found at Vienna Airport!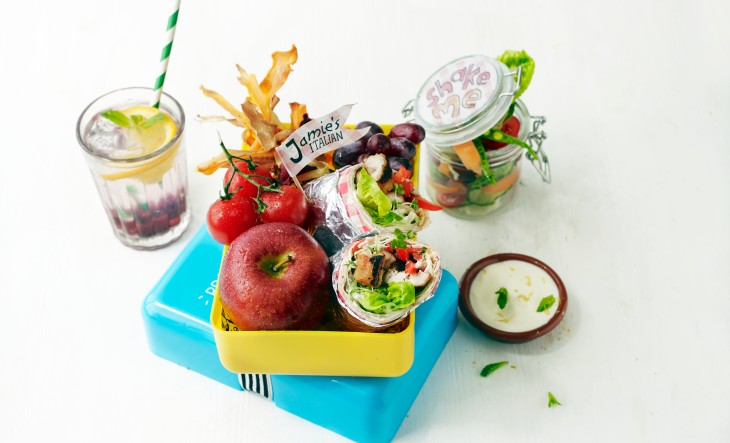 FOOD WITH ENTERTAINMENT
See how time flies when delicious food is accompanied by good entertainment on the menu. Both are served up in Restaurant Zugvogel (Plaza): Here you can enjoy seasonal dishes, small meals and sweet delicacies and the view to the apron of Vienna Airport provides an exciting entertainment programme for young passengers. Equally good views are promised by Jamie's Italian (Gates F) and Kulinariat (Gates G) with a wonderful view of the aircraft. Furthermore, both of these restaurants offer a varied menu, which ranges from Austrian classics to international cuisine. Kulinariat also offers special children's menus in addition to small meals.
FROM PIRATE SOUP TO THE POKEMON DISH
The youngest guests are always very welcome at Caffè Rittaza (Arrivals Hall). This can be seen from the original menu, which serves children lovingly prepared meals, such as pirate soup (beef soup with pancakes), a Pokemon dish (Spaghetti Bolognese) and a Hercules dish (mini-Wiener Schnitzel made from pork with chips). The accompanying adults will also get their money's worth at Caffè Rittaza - with seasonal dishes, sumptuous salads and Austrian specialities from Wiener Schnitzel to Fiakergulasch (Coachman's Goulash).
SMALL PORTIONS FOR BIG FOODIES
The international celebrity chef Jamie Oliver "checked-in" to Vienna Airport with three restaurants - Jamie's Italian, Jamie Oliver Bar and Jamie's Deli. A stopover with children at Jamie's Deli (Gates F) is highly recommended, since the food there is "uncomplicated and especially delicious". The British TV chef is known for his "Amore" for Italian cuisine. His snacks and sandwiches, which are offered as self-service and grab & go products, are therefore heavily influenced by Mediterranean flavours. There are even more uncomplicated snacks for small hunger pangs at Daily Roast (Gates C), Brezel Meister (Gates D and Terminal 3 departure area) and Brezelkönig (Gates F) with filled pittas, bagels or pretzels as convenient take-aways.
VITAMINS FOR TAKE OFF
An extra dose of vitamins is recommended straight after exhausting trips or before long-haul flights. You can get a healthy kickstart with crisp salads, nutritious snacks and freshly pressed juices from Natural Tastes (Gates C) and Juice Factory (Gates F) at Vienna Airport.